UK's reporting regulator makes statement demanding improvements in the 'front end' of company annual reports.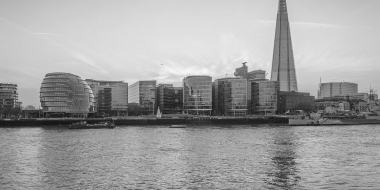 The Financial Reporting Council (FRC) today declared that auditors must improve the quality and consistency of their work on 'OI' (Other Information), and has laid out specific expectations, including better emphasis on non-financial information.  
The statement notes inconsistencies in auditors' work and a lack of prescription in firms' own guidance to their auditors on this issue. It highlights the increasing significance of the OI in Annual Reports, as investors look at this as a projection of a company's future prospects.
The FRC's Acting Executive Director for Audit, Mike Suffield, stated that these comments come at a time when the FRC is considering necessary changes to requirements on auditors as part of its current project reviewing Auditing Standards. 
The FRC's expectations involve: better-targeted procedures; greater emphasis on auditors' review of key non-financial information; increased attention to the completeness of information provided, particularly around principal risk disclosures; requiring Boards to provide documentation to support the OI (in particular the Viability Statement); and ensuring that staff reviewing the OI have relevant experience to identify potential issues with material misstatements and inconsistencies.
CDSB welcomes the FRC's statement and its renewed expectations, and our recent Non-Financial Reporting review, First Steps: Corporate climate and environmental disclosure under the EU Non-Financial Reporting Directive provides ample supporting evidence to the FRC's comments, particularly around their emphasis on non-financial information. 
Our own recommendations also support the FRC's expectations of improvements around key non-financial information and principal risk disclosures. 
Findings from our review include that there are notable inconsistencies in the way companies report on non-financial information. We identified from our sample of companies that 54% disclosed on key non-financial performance indicators and that more non-financial sector companies do so (58%) than financial sector companies (44%). Disclosures of this information increases with the market capitalisation of the companies. Given this along with the many other findings, our report promotes greater clarity, emphasis and detail in company reports around these matters, and today's FRC statement complements this mission for improved corporate reporting requirements. 
Find links to the FRC's statement and CDSB's NFR review below:
FRC Statement: Auditors must improve their work on the 'front end' of company reports
First Steps: Corporate climate and environmental disclosure under the EU Non-Financial Reporting Directive