The Secretariat delivers CDSB's strategy and engages with stakeholders to provide decision-useful environmental information to markets.
Mardi McBrien – Managing Director
Mardi McBrien is the Managing Director at the Climate Disclosure Standards Board (CDSB). For over a decade she has played a leading role in driving the integration of climate and environmental information into corporate reporting with the same rigour as financial information, globally. Prior to CDSB, Mardi has enjoyed an eclectic career which has seen her lead flagship environmental campaigns for WWF to working on the United Kingdom's carbon market policy for their Department for Energy and Climate Change and public private partnership management for the UK timber supply chain, amongst other challenging roles. Mardi is a member of the UK Financial Reporting Council's Advisory Panel, a fellow of the RSA, and has participated in a number of industry related advisory boards and committees as part of her role at CDSB, including the IFRS Foundation Technical Readiness Working Group for the new International Sustainability Standards Board, GRI Stakeholder Council, Corporate Reporting Dialogue, Australian Sustainable Finance Initiative (ASFI) and the IIRC Council. Originally qualifying as a forester and environmental scientist (Melbourne University) and agricultural economist (SOAS), she volunteered as a trustee of one of the oldest environmental NGOs in the world, the International Tree Foundation, and a founding Board member of WOCAN – Women Organising for Change in Agriculture and Natural Resource Management. In her spare time Mardi enjoys collecting and drinking gin, open water swimming and exploring new places with her young daughters.
Email:
Twitter: @MardiMcB
LinkedIn: Mardi McBrien
---
Lois Guthrie – Special Advisor (former Founding Director)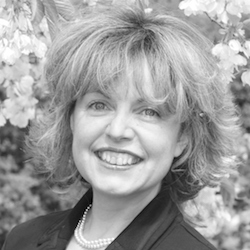 Lois has led the development CDSB's Technical Work Program including the frameworks for reporting climate change-related and environmental information in mainstream annual reports. Lois also serves on the ACCA's Global Forum on Sustainability and a member of Carbon Tracker's Advisory Board. Previously, Lois was Technical Director of the Group Tax Department in Zurich Financial Services, Technical Director to the International Integrated Reporting Council (IIRC) and was part of the development of its integrated reporting framework and Technical Director where she was the author of the first CDP questionnaire.
---
Ravi Abeywardana - Technical Director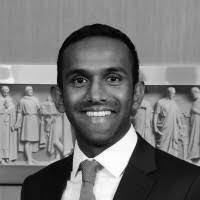 Ravi Abeywardana, qualified Chartered Accountant with ICAEW, is the Technical Director at the Climate Disclosure Standards Board (CDSB). He is member of the IFRS Foundation's Technical Readiness Working Group. Previously, Ravi held management positions in industry, within both finance and corporate sustainability departments, having operated across multiple geographies, and covering capital markets. Ravi has a demonstrated global understanding of business, corporate disclosures (finance and sustainability) and driving action towards a global sustainable future where business plays a central role. Ravi is a Council Member of ICAEW. Ravi holds a first-class geography degree from the University of Liverpool.
Email:
Twitter: @raviabeywardana
LinkedIn: Ravi Abeywardana
---
Michael Zimonyi – Policy & External Affairs Director
Michael leads CDSB's policy and external affairs work. He joined CDSB in 2012 and focuses on policy and corporate engagement and oversees external affairs. Prior to joining CDSB, Michael has worked at a global pharmaceutical corporation and at the sustainability think tank Forum for the Future. Michael has a degree in Chemistry with Environmental Science from the University of Birmingham, studied Sustainable Finance at the University of Oxford and is a member of the Royal Society of Chemistry. He is also a member of the UK Financial Reporting Council's Stakeholder Advisory Panel, the EU Expert Group on the European financial data space and former member of the EFRAG European Lab Project Task Force on Climate-Related Reporting.
Email:
Twitter: @MikeZimonyi
LinkedIn: Michael Zimonyi
---
Nathalie White – Executive Assistant to the MD and CDSB Team Secretariat
Nathalie joined CDSB's global Secretariat in July 2021 working closely with and supporting the Managing Director to provide efficient and effective administrative and project support to the team. She supports the Technical Director and Director of Policy and External Affairs. Nathalie has a proven background as an executive assistant in both the private and public sectors. She is a highly organised individual, who is able to utilise extensive business and strategic planning with excellent communication skills and strong supportive working relationships.
Email:
---
Gemma Clements - Capacity Building and Engagement Manager
Gemma joined the CDSB Secretariat in 2016 to support CDSB's technical and engagement work. After working as a teacher for 4 years in London she completed an MSc in Environment and Development from the London School of Economics and Political Sciences. In her time at CDSB she has held a number of positions and has worked on numerous projects, including the Reporting Exchange and on publications about non-financial reporting in Europe. Her current role is managing the TCFD Knowledge Hub and developing CDSB's educational products and services. She also leads on the Beyond Disclosure programme supporting companies in their disclosure practice.
Email:
Twitter: @ClemGemma
LinkedIn: Gemma Clements
---
Cameron Hindal – TCFD and Corporate Engagement Officer
Cameron re-joined the CDSB team in 2020 following an internship as a Programme and Communications Assistant and as a Project Officer the previous year, in which he worked closely on the TCFD Good Practice Handbook. Cameron holds a BSc in Geography from Liverpool John Moores University and an MSc in Environmental Policy and Regulation from the London School of Economics and Political Science, where his most recent research explored the corporate carbon reduction landscape and the perception, adoption, and implementation of net-zero and 1.5°C-aligned targets.
Email:
LinkedIn: Cameron Hindal 
---
Patrick Hanrahan - Communications Manager
Patrick heads up global communications strategy at CDSB. Prior to joining CDSB in 2020, Patrick worked advising large listed businesses in their communications to Capital Markets, including in communicating ESG strategy, across a variety of sectors. He has a qualification in Sustainability Management from the University of Cambridge Institute of Sustainability Leadership. Please contact Patrick for media enquiries or content collaboration opportunities.
Email:
LinkedIn: Patrick Hanrahan
---
Julia Kislitsyna - Communications and Events Manager
Julia joined CDSB's communications team in 2019 and is based in the Berlin office. In her role Julia runs CDSB's digital communications, generates online engagement, runs social media campaigns, promotes the adoption of the CDSB Framework and assists with delivering events strategy. Prior to joining CDSB, Julia worked in broadcast and online media and brings with her a wealth of media experience and knowledge.
Email:
LinkedIn: Julia Kislitsyna
---
Enock Chinyenze – Senior Communications Executive
Enock joined CDSB's communications team in 2021. He has more than 18 years' experience in development and environment communications, as well as filmmaking for international organisations. Enock developed digital strategies for the United Nations Environment Programme and UNICEF. He coordinated the World Environment Day global campaign for several years, engaging governments, businesses and individuals to take positive action for the environment.  He's worked with themes that spread across climate change, biodiversity, forests, the Green Economy, ocean plastic and other environment issues. At CDSB, Enock writes articles and blogs, produces videos, manages events, supports digital communications strategy and planning, and leads the Bloomberg communications project delivery. Enock holds an MA in New Media, Governance and Democracy from the University of Leicester.
Email:
LinkedIn: Enock Chinyenze
---
David Astley - Senior Technical Officer
David joined CDSB's technical team in 2017 and has worked on projects across sustainability reporting. He was previously research and delivery lead for CDSB on the Reporting Exchange project with WBCSD and the Better Alignment Project with the Corporate Reporting Dialogue. More recently, he has developed CDSB's application guidance on climate-related reporting, collaborated with other sustainability reporting organisations and IMP, and led the development of the CDSB Framework to cover social as well as environmental information. David holds master's degrees in earth sciences from the University of Oxford and in science and technology studies from UCL.
Email:
---
Sundip Jadeja - Technical Manager
Sundip joined CDSB's technical team in 2019 having previously represented the UK private equity and venture capital industry. In his previous role as policy manager at the British Private Equity and Venture Capital Association (BVCA), he led on responsible and impact investing; accounting, reporting and legal developments; and a governance initiative to improve transparency within the industry. Sundip is a qualified chartered accountant having trained at Deloitte in the Banking and Capital Markets group and is a member of the Institute of Chartered Accountants in England and Wales (ICAEW). He holds an MA in Land Economy (Cambridge). Sundip develops technical materials to drive uptake of the TCFD recommendations and enhance reporting of climate and environmental information globally, including how climate-related information under existing accounting standards can be reported in financial reporting.
Email:
LinkedIn: Sundip Jadeja
---
Laura Clavey - Technical Manager, Climate Disclosure Standards Board
Laura joined CDSB's technical team in 2021 to develop technical material on natural capital, with a focus on biodiversity. This builds upon her multi-disciplined background, which spans research, consultancy, and environmental policy. Before joining CDSB, Laura worked as a Policy Officer at the British Ecological Society, involving the production of a policy-focused report on Nature-Based Solutions to Climate Change in the UK. As well as training as a chartered accountant and working as a Senior Economic Analyst at Ernst and Young, her professional experience includes providing innovative sustainability consulting services using a total capital accounting framework and volunteering with marine conservation NGOs in Mozambique. She holds a BA in Economics and an MSc in Conservation and Biodiversity.
Email:
LinkedIn: Laura Clavey
---
Charlotte Zhou - Stakeholder Engagement Manager
Charlotte Zhou joined CDSB in 2021. She is a forward-thinking and accomplished consultant with enterprising approach to helping investors and companies to achieve sustainable targets. Charlotte has a solid track record of supporting investors in identifying cleantech opportunities. She has an in-depth understanding of clean-tech solutions, climate disclosure, financial management, and business development. Charlotte holds an MA in Business Administration from the University of Notre Dame.
Email:
LinkedIn: Charlotte Zhou
---
Tim (Timotius) Kasim – Associate Researcher
Tim Kasim is a Lecturer in Accounting at the University of Bristol. He holds a Doctorate (DPhil) from the University of Oxford and a Master's (MSc) from the London School of Economics and Political Science. Tim's research interest concerns the role of accounting in constructing a sustainable economy. In his current research projects, Tim explores this issue from organisational, standard-setting and regulatory perspectives. 
From an organisational perspective, Tim examines the role of carbon reporting in enabling corporations to make sense of climate risks and opportunities. From the standard-setting perspective, Tim's research explores the institutional design for the harmonisation of sustainability reporting with financial reporting standards. From the regulatory perspective, he examines the role of the financial reporting regulator in regulating the non-financial reporting space.
Email: tim.kasim@cdsb.net
Twitter: @timkasim
LinkedIn: Tim (Timotius) Kasim
---
Axelle Blanchard - Policy Manager
Axelle joined CDSB's Policy Team in 2020 building on her public relations and advocacy work in Brussels, where she managed and represented organisations towards the European institutions. Previously, she worked at the French national banking federation on issues related to capital markets and sustainable finance, liaising on key financial services topics with European and national regulators, as well as financial supervisors. She started her career in Brussels as a public relations and strategic communication consultant, working for global and European large companies in different business sectors including financial services, new technologies and health. Axelle holds a MSc from Science Po Strasbourg, including an exchange year at Georgetown University, where she studied law, public administration and public policies. Her work at CDSB focuses on the policy engagement activities around the European Corporate Sustainability Reporting Directive and related reporting standards as well as any relevant policy developments within the European sustainable finance agenda.
Email:
LinkedIn: Axelle Blanchard
---
Lucy Dance-Matthews - Senior Project Manager
Lucy joined CDSB in 2019. She is the Senior Project Manager at CDSB, overseeing a major EU-funded project that supports the transition to a low carbon and environmentally sustainable financial system by improving corporate climate change and natural capital information available to investors globally.
Managing a team and activities in Berlin, Brussels and London, she supervises daily actions, technical and financial grant reporting, as well as HR and administrative matters for smooth delivery. Prior to joining CDSB, Lucy worked in the finance team at BASF managing asset and project-related transactions and in the compliance team at Nike providing training in SOX processes at the European headquarters. She holds a Bachelor of Finance and Accounting degree from the University of the West of England, completed with first class honours.
Email:
Twitter: @dance_matthews
LinkedIn: Lucy Dance-Matthews
---
Francesca Recanati - Environmental Specialist
Francesca joined CDSB's technical team in 2020 as environmental specialist. She develops technical content to facilitate and foster reporting on natural capital, bringing her experience as sustainability consultant and academic researcher. Before joining CDSB, Francesca worked as a sustainability consultant at GreenDelta, with a focus on Life Cycle Assessment. She holds a PhD in Information Technology and a MSc in Environmental Engineering both at Politecnico di Milano, with a research focus on quantitative assessment of the environmental sustainability of agri-food systems. She is a researcher on sustainable agriculture with the Barilla Center for Food and Nutrition and author of several scientific publications in peer-reviewed international journals, technical reports on food sustainability, and reviewer for international scientific journals and congresses.
Email:
LinkedIn: Francesca Recanati
Twitter: @FranciRecanati