The Secretariat delivers CDSB's strategy and engages with stakeholders to provide decision-useful environmental information to markets.
Simon Messenger - Managing Director
Simon Messenger joined the Climate Disclosure Standards Board (CDSB) as Interim Managing Director in 2017, with over 10 years of academic and professional experience in sustainability and non-financial reporting. Previously, Simon was Head of Consulting at the Energy Saving Trust, leading on the commercialization of projects related to energy-efficiency policy. In his roles at PwC and Deloitte, he focused on a wide range of sustainability, risk management and non-financial reporting issues, working across multiple countries in Europe, Asia, Africa and Central America in a range of sectors.
Simon was also the author of CDP Global 500 and FTSE 350 reports from 2011 to 2013 and contributed to the development of core methodology, auditing of about 1,500 companies on an annual basis. Simon holds two first class degrees in environmental and climate change science. 
Email:  
Twitter: @SimonPMessenger
LinkedIn: Simon Messenger
Mardi McBrien – Managing Director (currently on Maternity Leave)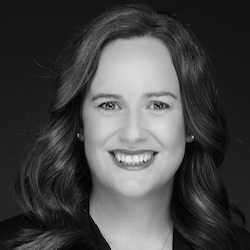 Mardi McBrien joined the Climate Disclosure Standards Board (CDSB) as Managing Director in 2011 following an eclectic career which has included roles such as President of an International Students Association, public-private partnership management, leading flagship environmental campaigns including for the Campaign to Protect Rural England (and the author Bill Bryson) and WWF-UK's Earth Hour and carbon market policy for UK's Department of Energy and Climate Change (DECC). Mardi is a member of the GRI Stakeholder Council, a trustee of the International Tree Foundation and a founding board member of WOCAN — Women Organising for Change in Agriculture and Natural Resource Management. Mardi holds a double degree in Forestry and Environmental Science from the University of Melbourne and a MSc in Agricultural Economics from SOAS, UCL. In 2013, Mardi was awarded environmental campaigner of the year by the Sheila McKechnie Foundation. In her spare time, Mardi dreams of her next career as owner and manager of a boutique gin distillery in her home town of Melbourne.
Email:
Twitter: @MardiMcB
Linkedin: Mardi McBrien
Lois Guthrie – Special Advisor (former Founding Director)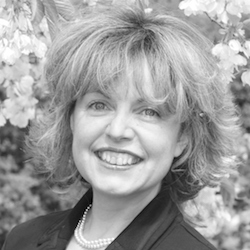 Lois has led the development CDSB's Technical Work Program including the frameworks for reporting climate change-related and environmental information in mainstream annual reports. Lois also serves on the ACCA's Global Forum on Sustainability and a member of Carbon Tracker's Advisory Board. Previously, Lois was Technical Director of the Group Tax Department in Zurich Financial Services, Technical Director to the International Integrated Reporting Council (IIRC) and was part of the development of its integrated reporting framework and Technical Director where she was the author of the first CDP questionnaire.
Adam Peirce - Technical Director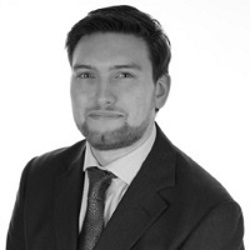 Adam has joined CDSB on secondment from ERM as Technical Director in 2017, with over 8 years of experience in climate change and sustainability consulting. He leads and delivers CDSB's technical work programme, and manages the Secretariat for its Technical Working Group. Currently his focus is on activities relating to the implementation of the TCFD recommendations that will increase the utility and transparency within corporate reporting.  Previously, Adam was a Senior Consultant at ERM, managing various projects including their work supporting the TCFD with the publication of the final report and technical supplement "The Use of Scenario Analysis in Disclosure of Climate-Related Risks and Opportunities".
Email:
LinkedIn: Adam Peirce
Nadine Robinson – Technical Director (currently on maternity leave)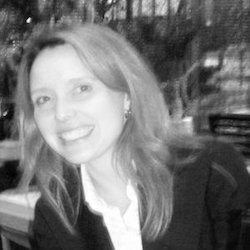 Nadine leads and delivers CDSB's international technical work programme, and manages the Secretariat for its Technical Working Group. She focuses on activities relating to the Financial Stability Board's Task Force on Climate-related Financial Disclosures, and making corporate reporting fit for purpose. 
Previously, she worked as an environmental consultant and lectured on environmental policy at Birkbeck College. As Economic Adviser, Climate Change at the Commonwealth Secretariat, and in her roles in the British Government and UNDP, Nadine has advised on environment, climate change and sustainability. As an asset finance lawyer at a Magic Circle law firm, Nadine dealt with major corporate clients across the transport, energy and financial services industries. She has conceptualised and developed strategic initiatives on climate finance, biodiversity, the green economy, SDGs, and energy-climate-poverty-governance connections. Nadine holds a BA (Geography) from McGill University, and an MA (Geography) from York University (Canada).
Email:
Twitter: @NadineCDSB LinkedIn: Nadine Robinson, MA 
Michael Zimonyi – Policy & External Affairs Manager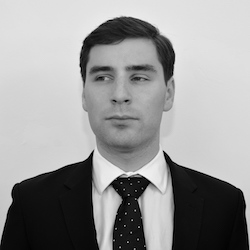 Mike leads CDSB's policy and external affairs work. He joined CDSB in 2012 and focuses on policy and corporate engagement and oversees external affairs. Prior to joining CDSB, Michael has worked at a global pharmaceutical corporation and at the sustainability think tank Forum for the Future. Michael has a degree in Chemistry with Environmental Science from the University of Birmingham, completed a course on Sustainable Finance at the University of Oxford and is a member of the Royal Society of Chemistry.
Email:
Twitter: @MikeZimonyi
LinkedIn: Michael Zimonyi
Denise Puca - Communications Manager
Denise joined CDSB in 2016 to support its communications, media and marketing strategy. Prior to this role, she worked in communications across different climate NGOs, including The Climate Group and We Mean Business. She provided support for the communication campaigns around key moments for the global climate agenda, from Climate Week NYC to COP21. She holds an MA in International Journalism from Cardiff University.
Email:
Twitter: @DenisePuca
LinkedIn: Denise Puca
Gemma Clements - Senior Technical Officer
Gemma joined the CDSB Secretariat in 2016 to support CDSB's technical work. After working as an environmental educator for 4 years in London she completed an MSc in Environment and Development from the London School of Economics and Political Sciences. This role builds upon her interests in non-financial reporting, sustainability and climate change. She is currently supporting the development of the Reporting Exchange platform in collaboration with the World Business Council of Sustainable Development.
Email:  
Twitter: @ClemGemma
LinkedIn: Gemma Clements
David Astley - Project Officer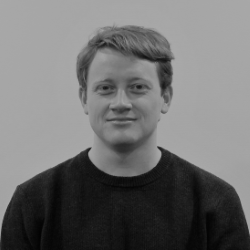 David joined CDSB in 2017 to support its technical work, with a specific focus on research for the collaborative Reporting Exchange project. Prior to this role, he has worked with a number of environmental think tanks and has written on climate change issues. David holds a Masters in Earth Sciences from the University of Oxford.
Email: