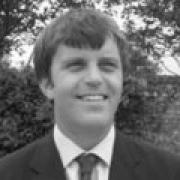 Executive Director, CDP
Nigel is Executive Director of CDP (formerly Carbon Disclosure Project), a global NGO which has brought together 655 of the world's investors, representing assets under management of over $78 trillion, to engage with over 6000 of the largest public corporations on the business implications of climate change. Nigel has led the development of CDP into broader areas of disclosure (Supply Chain, Cities, Water, Forest Commodities) and has responsibility for CDP's technical, IT and partnership teams.
Prior to joining CDP, Nigel spent 18 years in a variety of consultancy and senior operational roles in the manufacturing industry, most recently on the board of TMD Friction, the world's leading manufacturer of friction material for the automotive industry.