Wednesday, 3 November, was a historic day at the COP26 climate summit in Glasgow. The news of the ISSB resonated globally...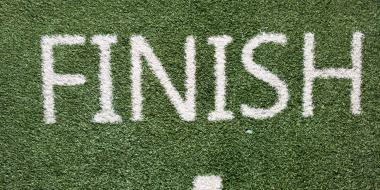 "Global Accounting Organization Launches Climate-Disclosure Rule Maker"
"The Biggest Change In Corporate Reporting Since The 1930s: How To Read IFRS Prototype Sustainability And Climate Standards"
"IFRS Foundation's Liikanen expects first climate standard next year" 
"New body to oversee global sustainability disclosure standards"
If, by some miracle, you missed the news, the IFRS Foundation Trustees announced three significant developments to provide the global financial markets with high-quality disclosures on climate and other sustainability issues: 
the formation of a new International Sustainability Standards Board (ISSB);
consolidation of the Climate Disclosure Standards Board and the Value Reporting Foundation; and
the publication of prototype technical requirements for climate and general disclosures to give the ISSB a running start – technical recommendations following six months work by the Technical Readiness Working Group – includes the TCFD, VRF (SASB Standards + Integrated Reporting), CDSB, WEF and IASB (International Accounting Standards Board).  
Together, these developments fulfil the growing and urgent demand for streamlining and formalising corporate sustainability disclosures.
CDSB was always ahead of its time (15 years or so!) and with the announcement last week we are on track to achieve our mission. When you work in the public interest you should always have ambition and dare to dream. But you also acknowledge that if you are successful in what you set out to achieve, sometimes the best thing to do is close up shop and, if you're lucky, find a new mission. 
At its core CDSB was set up to be incorporated into the IFRS Foundation. It was clear to all of us way back then, and in fact far before, that accounting for climate in a clear, consistent, and comparable way, was an essential tool for the global market to be able to adapt to the changes we knew were coming.  
CDSB has spent the last 15 years innovating and building market best and common practice, which allowed initiatives such as the Task Force on Climate-Related Disclosures (TCFD) recommendations to move at the pace it did when established in 2015. 
With convergence on the horizon there is still work to be done. From a capacity building perspective, last week we launched an updated TCFD Good Practice Handbook (2nd Edition), a Net Zero paper, an Accounting for Climate supplementary paper 1 and a Climate Risk Card Game. We currently have an update to our Framework out for consultation to move beyond the environment and begin to cover the "S" in ESG. Our Biodiversity Guidance set for release on the 30th of November, 2021, for reporting biodiversity-related financial risks and opportunities to capital markets in a TCFD-like approach. 
There is no time to take our foot off the accelerator with the results of this important work providing a running start and a solid evidence base to the new ISSB. A huge shout out to the Impact Management Project, IFRS Foundation Trustees and staff, IASB Board members, WEF-IBC, the TCFD Secretariat, VRF and IOSCO for being great partners on the journey to the ISSB.
My thanks also go to the CDSB Board, Technical Working Group and Technical Specialist Groups, CDSB supporters and friends that have been instrumental in us getting this far. 
Are you excited to see where we can get to in the next 15 years? Because I am. 
Mardi McBrien, Managing Director