CDSB's newsletter rounds up the key updates from our network and our most recent work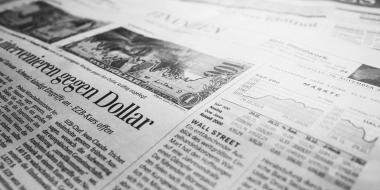 CDSB responds to Task Force recommendations report consultation
Our response to the TCFD consultation focuses on the challenges that the Task Force needs to tackle before the final release of the report, from the issue of materiality to the connection with the existing mainstream reporting model. We also comment on the status and structure of the recommendations.
---
Blog: Exploring the challenges of climate disclosure
This piece provides a more digestible break-down of our response to the Task Force recommendations.
We explore the alignment of the objectives of the Task Force and CDSB, setting out our 'wish list' for the final version of the report, and reviewing two of our key points.
---
New ESG guidance released by the London Stock Exchange reflects Task Force recommendations
The release of the ESG guidance by the London Stock Exchange represents a step forward in the mainstreaming of environmental disclosure. The guide aligns with the Task Force, outlines ESG reporting priorities, explores the most used reporting initiatives and frameworks, and highlights examples of best practice.
---
Climate Disclosure, Harmonization and Challenges in the Reporting World
Our Founding Director Lois Guthrie talks to Professor Bob Eccles about our role in the reporting landscape, some of our current projects, and the importance of consistency and harmonization in the fields of climate disclosure and environmental reporting.
---
Navigating the world of non-financial disclosure
The new legislation mandating UK companies to include environmental and other non-financial information in annual reports will make sustainability a bigger priority for business leaders and investors alike. CDSB's Michael Zimonyi explores the implications of the EU Non-Financial Reporting directive for UK businesses.