How can companies, preparers, accountants and finance functions begin to report climate change under existing accounting standards?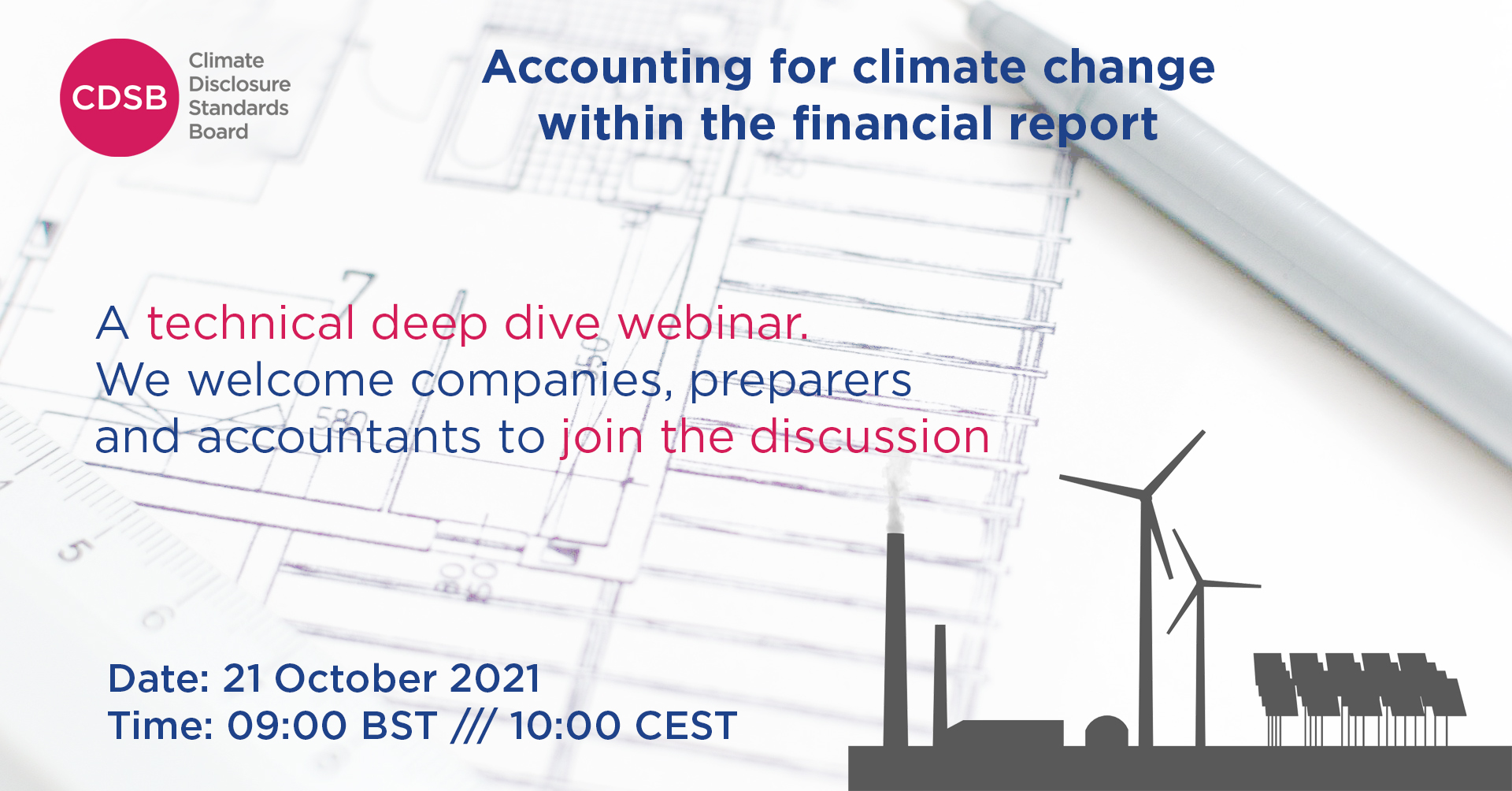 Following the publication of a guidance for integrating climate matters into financial reporting by CDSB in December 2020, we have published the first of two supplementary papers with further guidance and detail. The first supplementary paper covers additional IFRS accounting standards identified by the IFRS Foundation as relevant when considering material climate-related risks in financial reporting.
We welcome companies, preparers, accountants, the finance function and other stakeholders to join the webinar and gain insight into:
How climate-related matters should be factored into company financial reporting;
Examples of accounting for climate in line with current IFRS accounting standards; and
The steps preparers should take to begin integrating climate-related matters into financial reporting, in line with investor and other stakeholder expectations.
Speakers:
Helena Watson, Director, Accounting Advisory Services, KPMG UK
Charlotte Lo, Director, Banking Accounting Advisory Services, KPMG UK
Sundip Jadeja, Technical Manager, CDSB
Agenda:
CDSB Introduction – drivers, challenges and key messages from paper
IFRS 9 & 7 - Financial instruments & disclosures
IFRS 13 – Fair value measurement
IAS 12 – Income taxes
IAS 2 - Inventories
Conclusions and what's next