The explosion of reporting practices is a natural reaction to the desire for things to change – for companies to be accountable for their impacts on the economy, society and the environment and for value to be created for all stakeholders.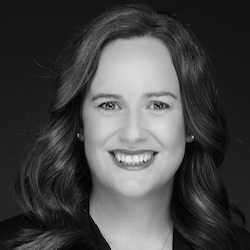 However, unacknowledged and unresolved tensions in corporate sustainability-related accounting, disclosure and reporting practices can produce variation in the quality and quantity of information, which in turn undermines confidence in science, policies, markets and corporate reporting. 
Driving consistent, comparable, decision-useful information to capital markets sits at the core of everything we do at CDSB, from our brand, the rubine red dot that connects information between various parts of the corporate reporting system, to the CDSB Reporting Framework which is built on existing reporting requirements where relevant, such as CDP, GRI and the International Accounting Standards Board.
When expanding our remit from climate change to natural capital in 2015 we launched Making the Connections table to support preparers in collecting the information from their existing reporting requirements such as SASB's conceptual framework, the GRI standards and the International <IR> Framework. Alignment documents have been produced for over 10 years between reporting bodies with different purposes to support report preparers with the first GRI-CDP alignment paper on the CDP climate questionnaire released in 2011. We saw greater alignment again building on CDSB's best practice when the Task Force on Climate-related Financial Disclosures (TCFD) released its recommendations building directly on CDSB's Framework principles and requirements. 
Alas, alignment activity to date hasn't been enough to prevent confusion. We share the market's concern about the fragmented reporting landscape and we are committed to doing something about it. I have been at CDSB for almost 8 years and for 7 of those years I feel I have been apologising for the lack of alignment and promising to do more.  Thank you for your patience.
I am personally delighted today as a member of the Corporate Reporting Dialogue (CRD) to be launching the Better Alignment Project. Over the next 2 years, CRD members will be demonstrating linkages between the TCFD Recommendations with their respective reporting frameworks, as well as the linkages between the frameworks of the Dialogue, This will encourage framework providers to align their metrics where possible across all their reporting frameworks.  
The confusing landscape is about to start making a lot more sense.
Follow the work and get involved: corporatereportingdialogue.com or cdsb.net
Mardi McBrien is the Managing Director of the Climate Disclosure Standards Board (CDSB)