This special edition of CDSB's newsletter rounds up key information on the TCFD recommendations and how companies can begin implementation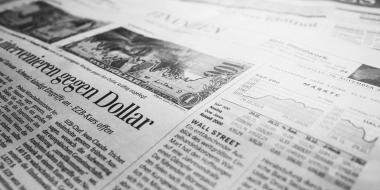 Rapid, high-quality implementation of TCFD recommendations needed to build a sustainable financial system
The release by the Task Force on Climate-related Financial Disclosures (TCFD) of their final recommendations proves beyond doubt the business case for making climate disclosure common market practice.
Improved internal processes and decision-making within companies coupled with enhanced external reporting will help investors make informed, robust capital allocation decisions.
Checklist: how to prepare for the TCFD Recommendations
What can companies do to start preparing for the upcoming TCFD recommendations? From integrating climate change into governance processes to getting feedback from investors and stakeholders, here are the ten things you can start acting on now to get ahead of the pack and prepare for the new reporting cycle.
Factsheet: a guide to the Task Force Recommendations
Navigating the technicality of the over 200 pages of the report is a daunting task. This factsheet presents the answers to 20 questions we know will be crucial to understand why the work of the Task Force matters and how organizations can implement the recommendations.
Webinar: 10 things companies can do now to prepare for the TCFD recommendations
We will hear from a series of experts who will provide a deeper view on the issues companies need to take into account to report climate-related financial information for the first time, starting from a checklist of practical steps companies can take now and looking at some of the accounting challenges that will arise.
To get the latest news about our work, subscribe to our newsletter.