CDSB has worked with software development company Arkk Solutions and carbon and climate change advisory firm Promethium Carbon to test this way of reporting information to CDP.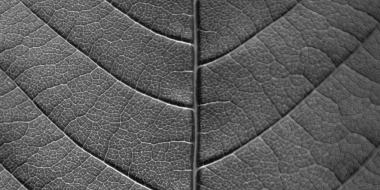 Today, the first ever climate change report using eXtensible Business Reporting Language (XBRL), a digital language for reporting business information, was disclosed by Kumba Iron Ore to 822 investors through CDP, pioneers of the only natural capital global reporting system. 
XBRL is a digital reporting language that allows for improved data analysis and thereby better informs investor capital allocation decisions. Its application to climate change data reflects the growing understanding of environmental implications for economic activity, corporate performance and stakeholder demand for information. As the effects of climate change are likely to rise in significance, climate change-related information will become increasingly vital for capital allocation decisions that are productive over the medium to long term: a crucial enabler of strong and sustainable economic growth.
CDSB has worked with software development company Arkk Solutions and carbon and climate change advisory firm Promethium Carbon to test this way of reporting financial and non-financial information to CDP. 
"We are looking forward to the implementation of this advanced stage of climate change reporting," said Mardi McBrien, Managing Director, CDSB. "XBRL can help companies report in a consistent way and will further improve the quality of the information provided to the investor community for capital allocation decisions. We have developed a taxonomy for reporting climate change information both at a granular level based on the information required for a CDP disclosure, as well as for reporting a high-level overview in a company's mainstream corporate report, as outlined in the CDSB Framework."
Pedro Faria, Technical Director, CDP said: "By enabling companies to tag their data using XBRL, the quality and accessibility of environmental data will be improved. This will help to automate sharing of business information. However, it is important that we apply human experience to our development of digital environmental reporting, that is what this project provides."
Richard Metcalfe, Managing Director of Arkk Solutions, explained that the development of an easy-to-use software product will enable companies to create their own XBRL documents and templates. 
"Many companies' reporting and compliance teams are already using XBRL for tax or capital adequacy submissions. The package has now been modified to also produce climate change reports. Our software converts a company's PDF, Word or Excel document into a ready-to-use template at the touch of a button."
Promethium Carbon, a climate change advisory firm, assists large listed corporations with their carbon and water disclosures to CDP. Robbie Louw, director at Promethium Carbon, says that companies need to monitor their progress in climate change mitigation actions year-on-year. XBRL was found to provide the advantage of easy year-on-year comparisons to companies due to its structure and functionality.
"We are excited to be part of this pioneering phase for CDSB. One of our multinational clients, Kumba Iron Ore, agreed to take part in this pilot testing, and is eager to see how they can possibly incorporate this new way of reporting in their reporting cycle and tracking of annual progress."
Rodgers Mundembe from Kumba Iron Ore remarked that several opportunities were identified during the pilot in which XBRL was used to make a submission to CDP. The advantages of easy year-on-year comparisons of data submissions as well as the possibility to use climate change data consistently in different reports, such as the annual report, were especially found to be of importance to the company.